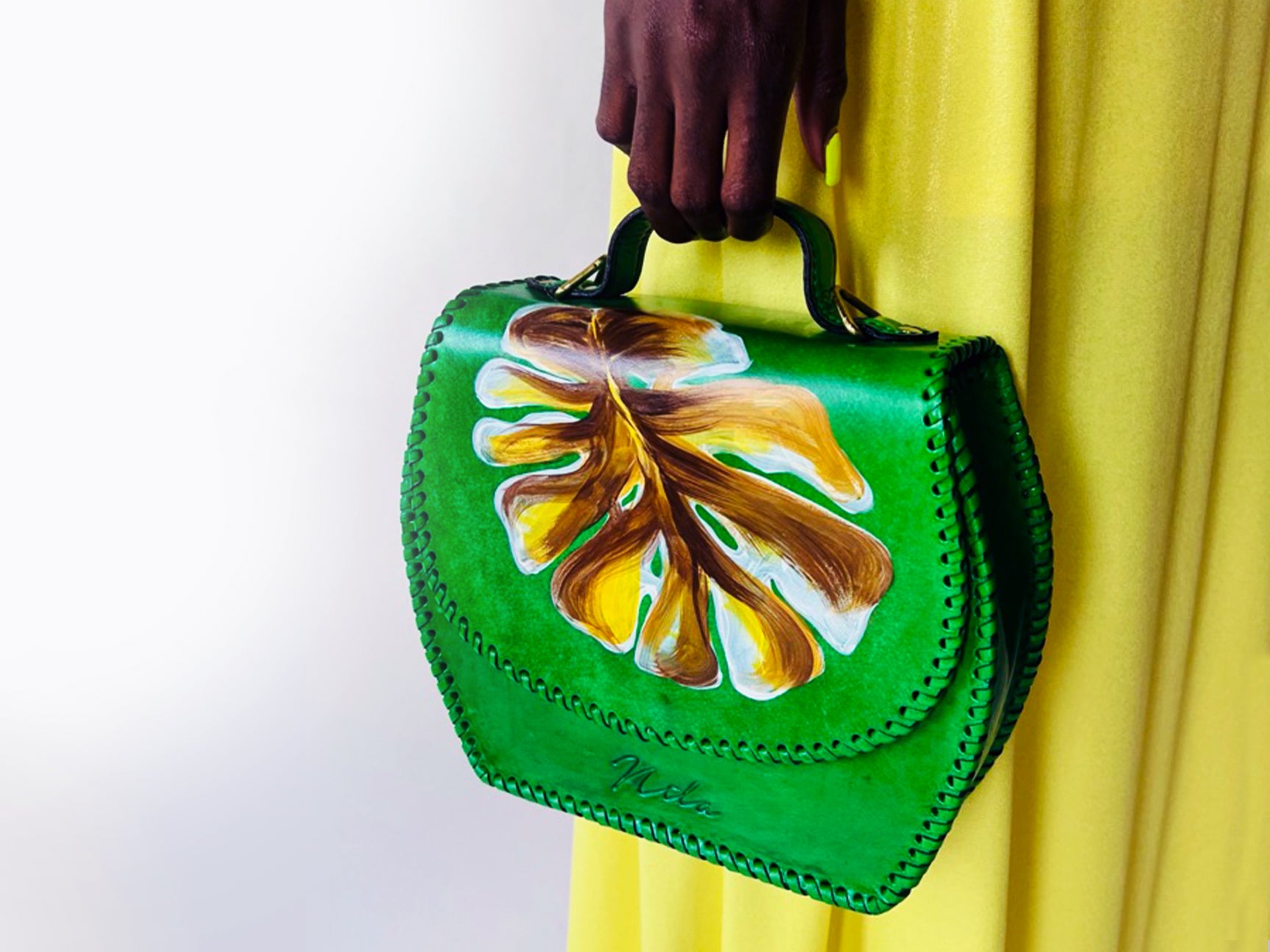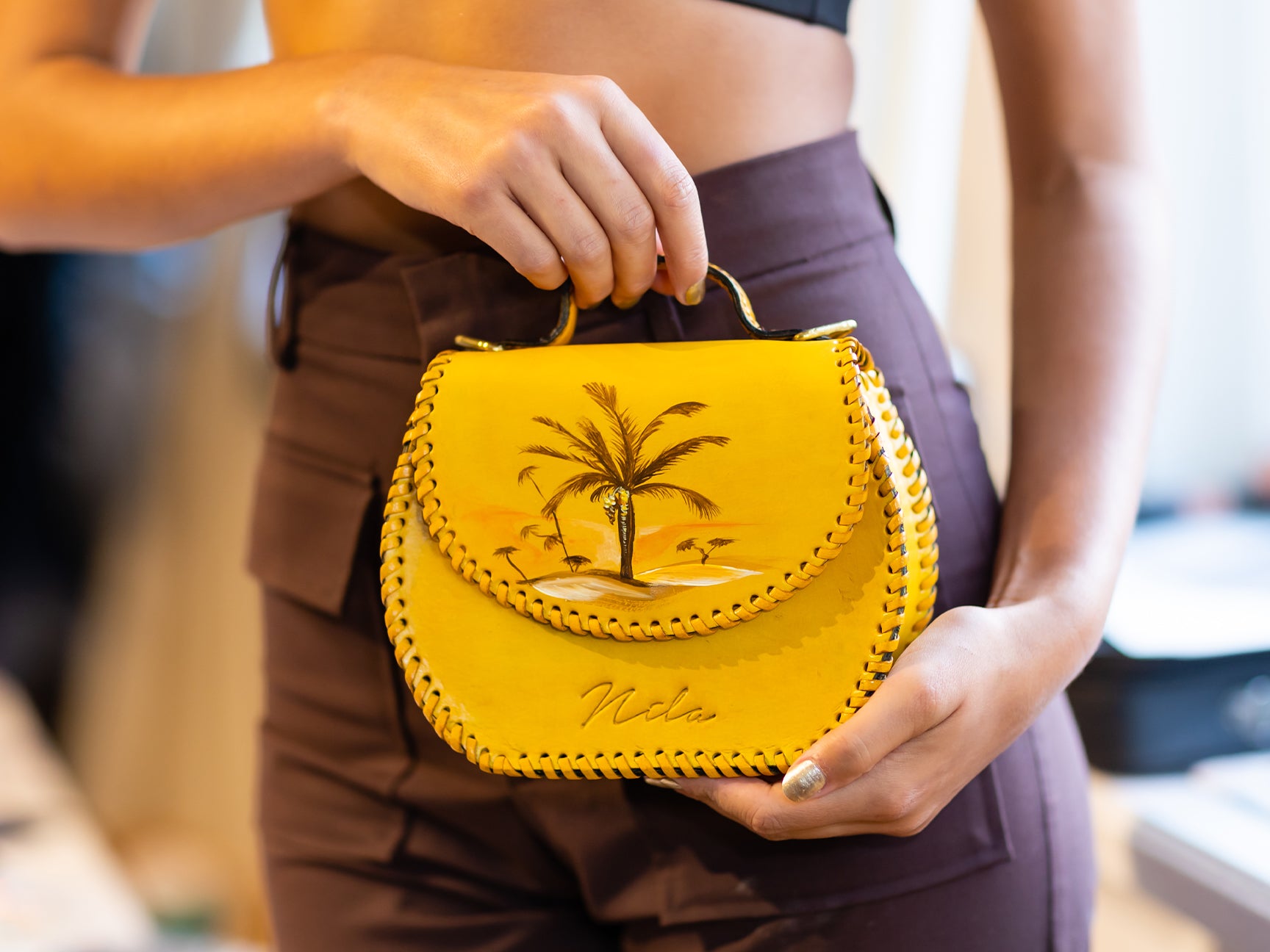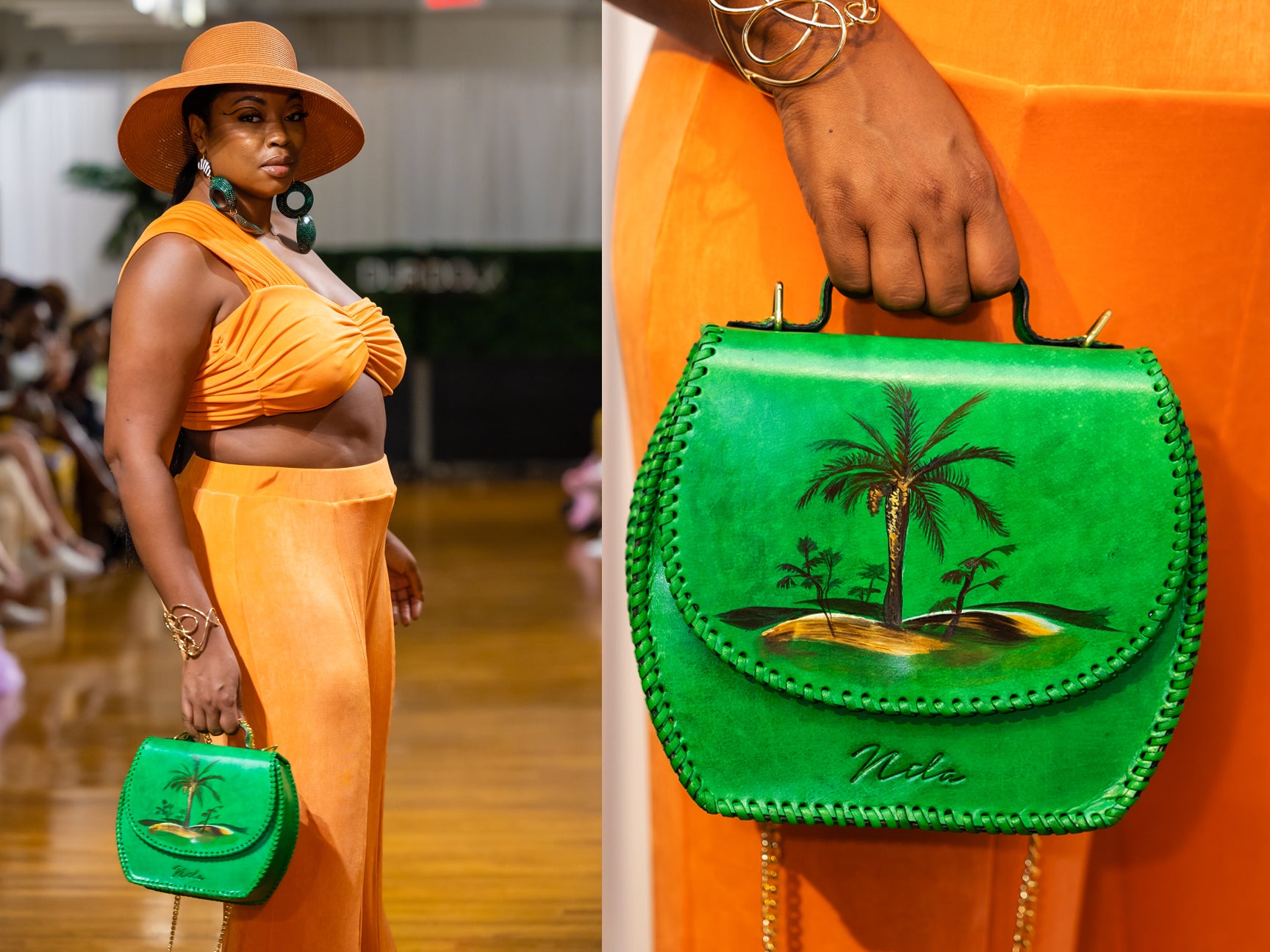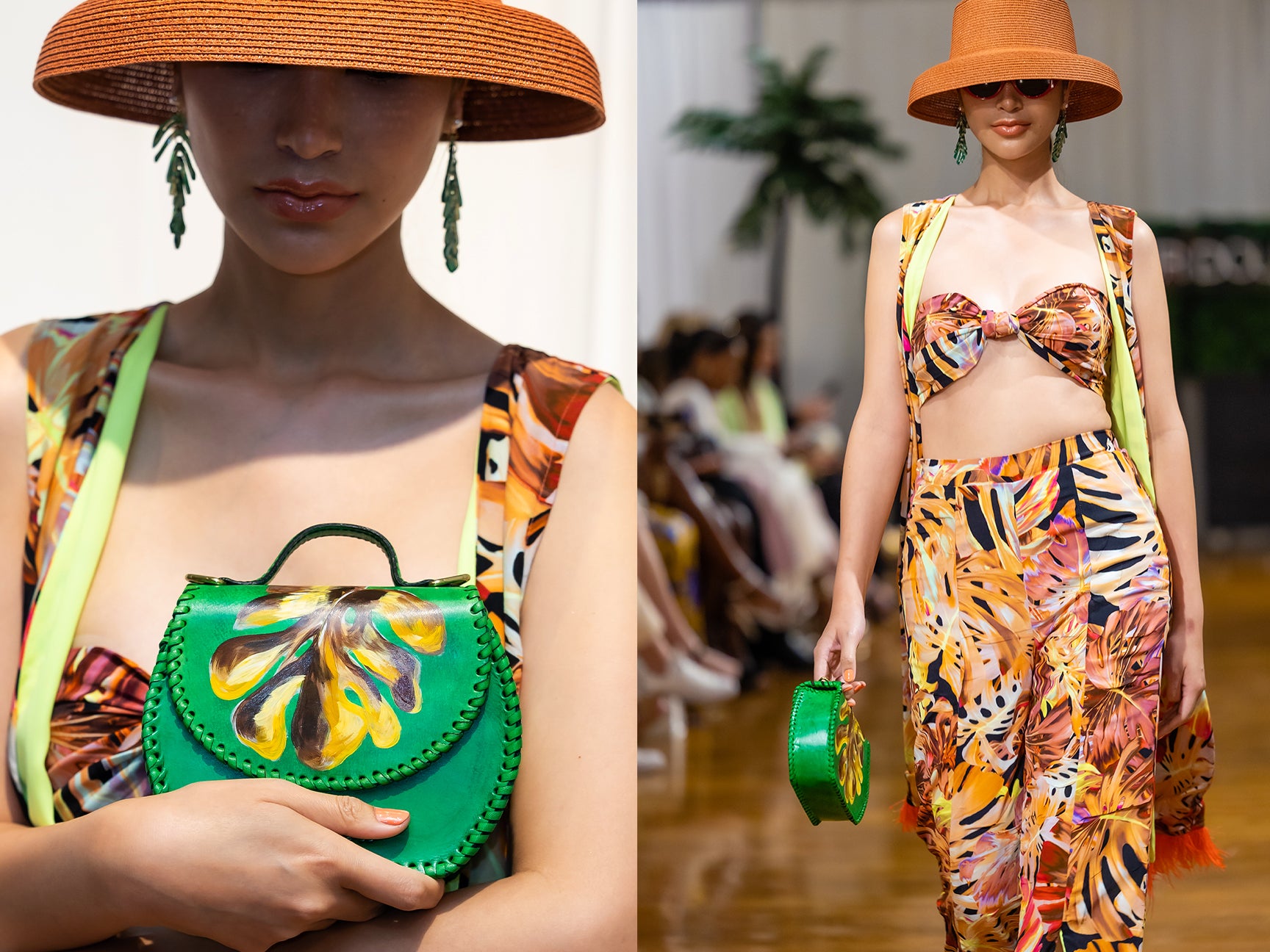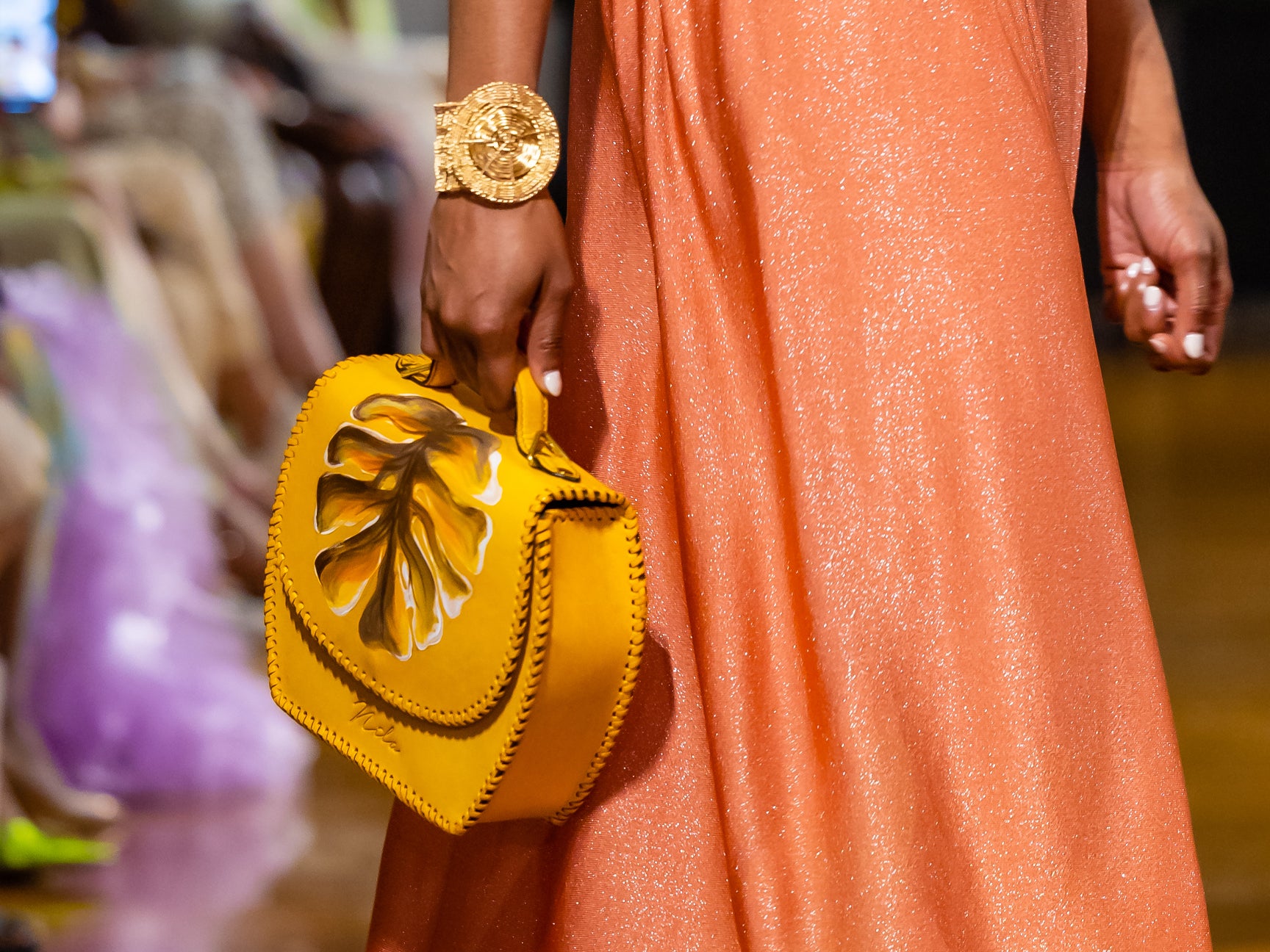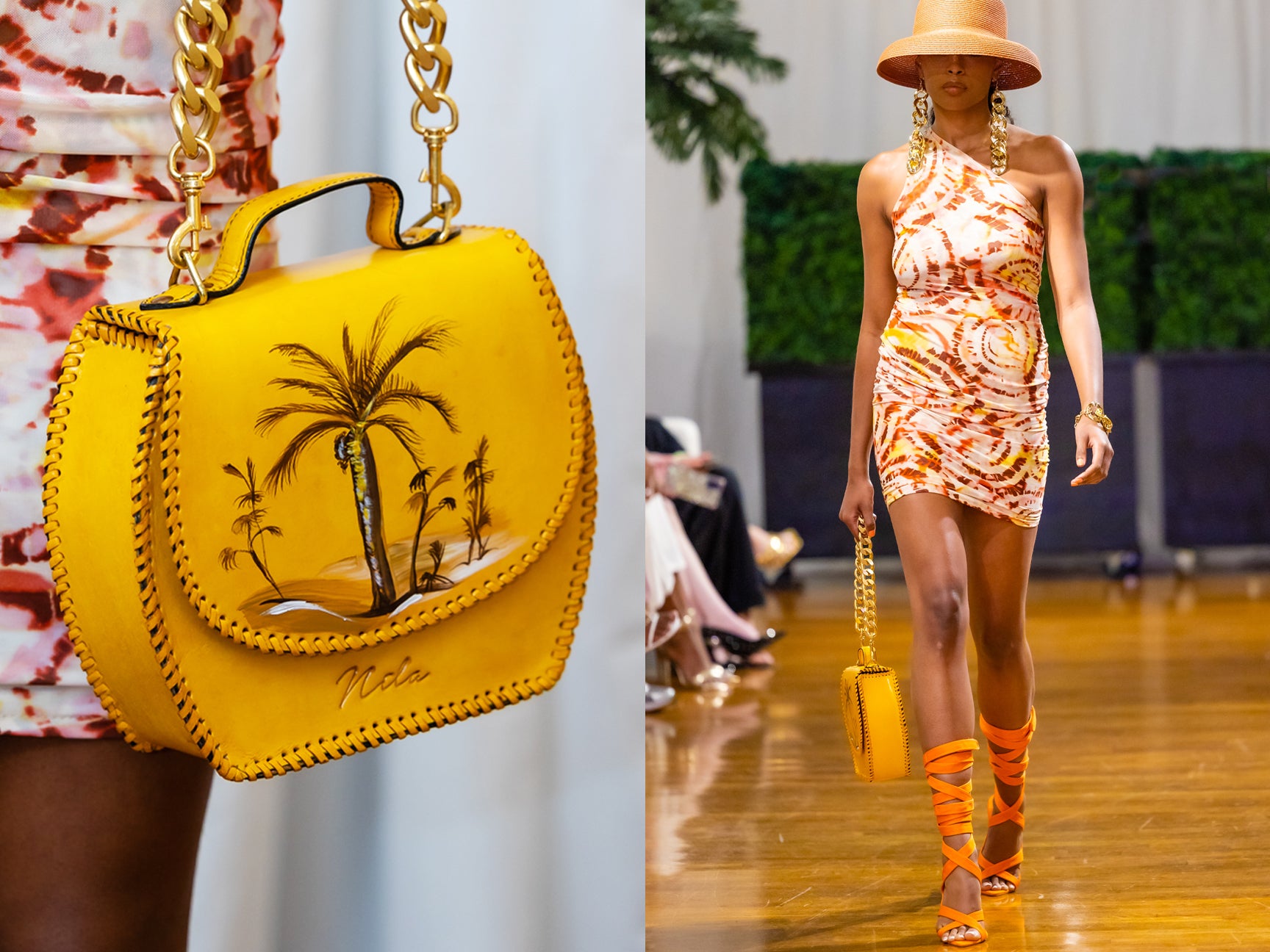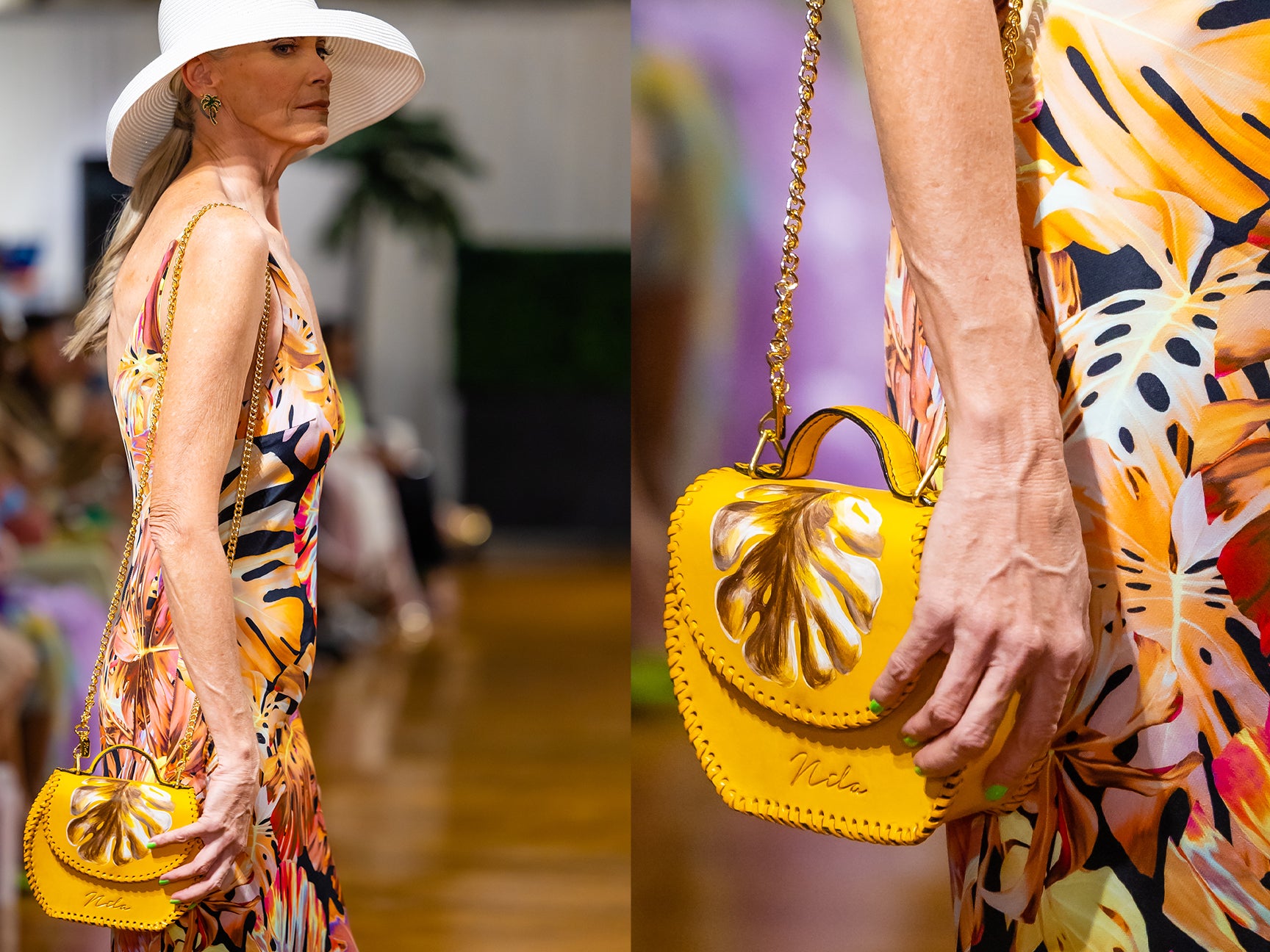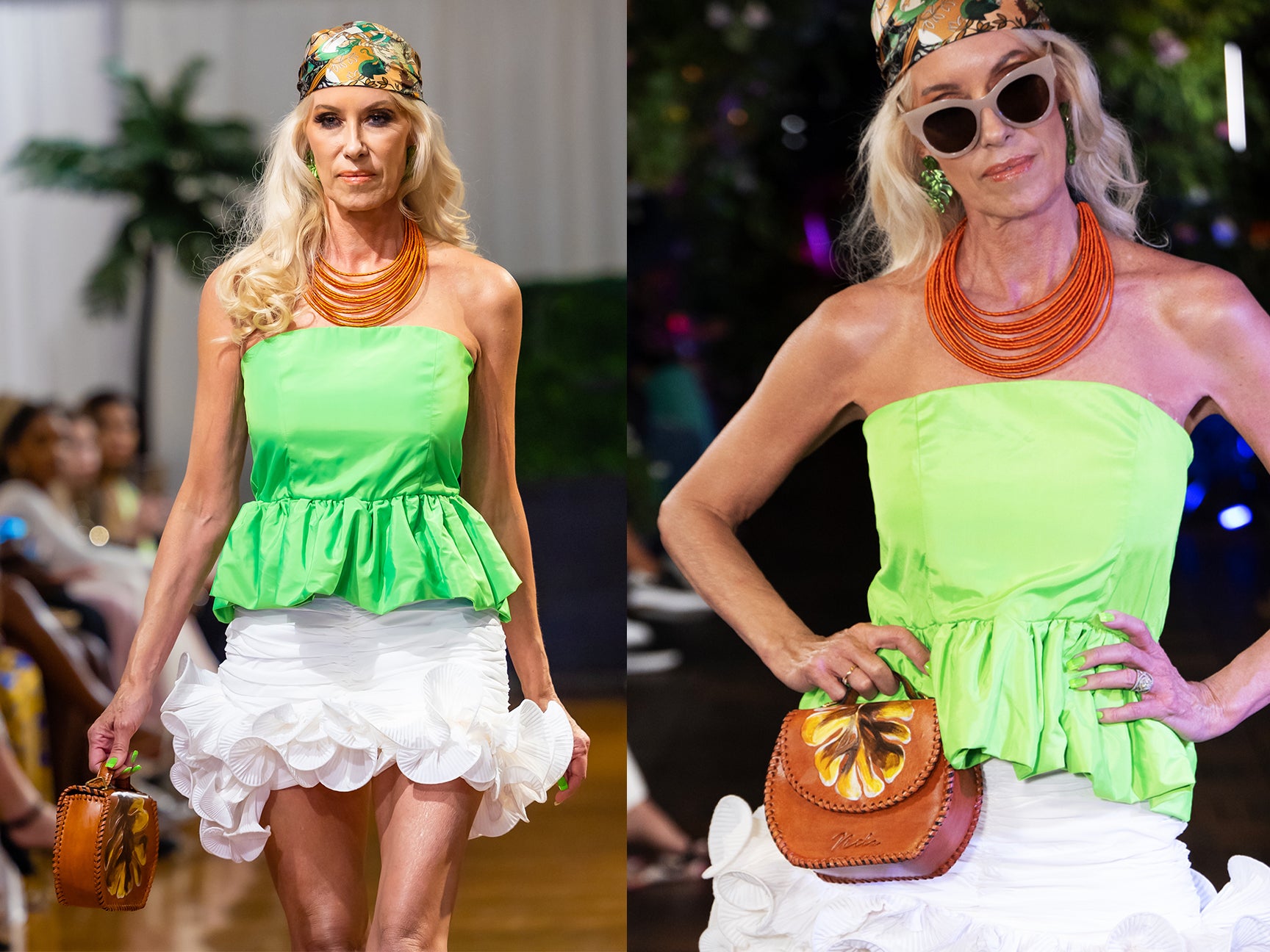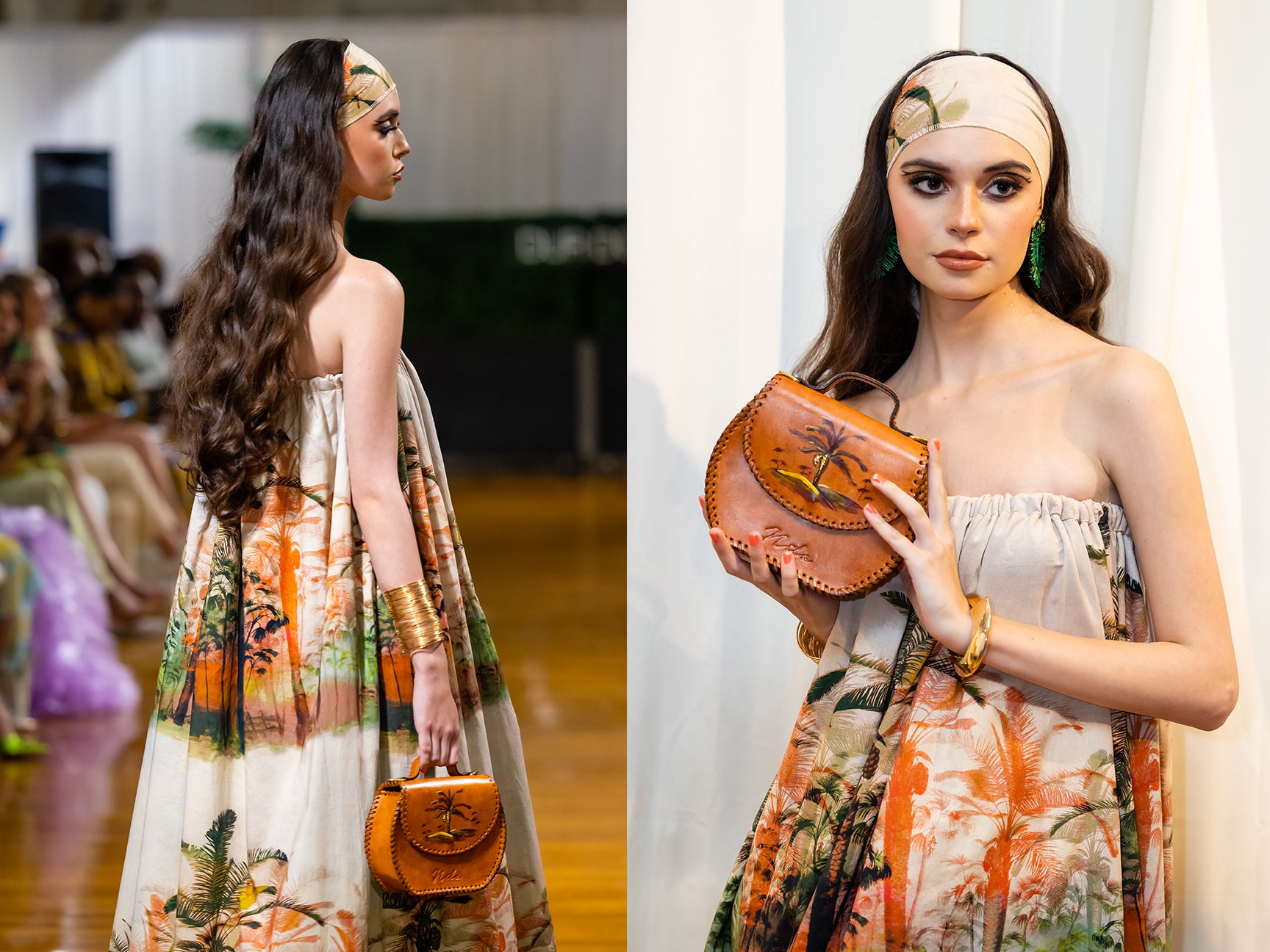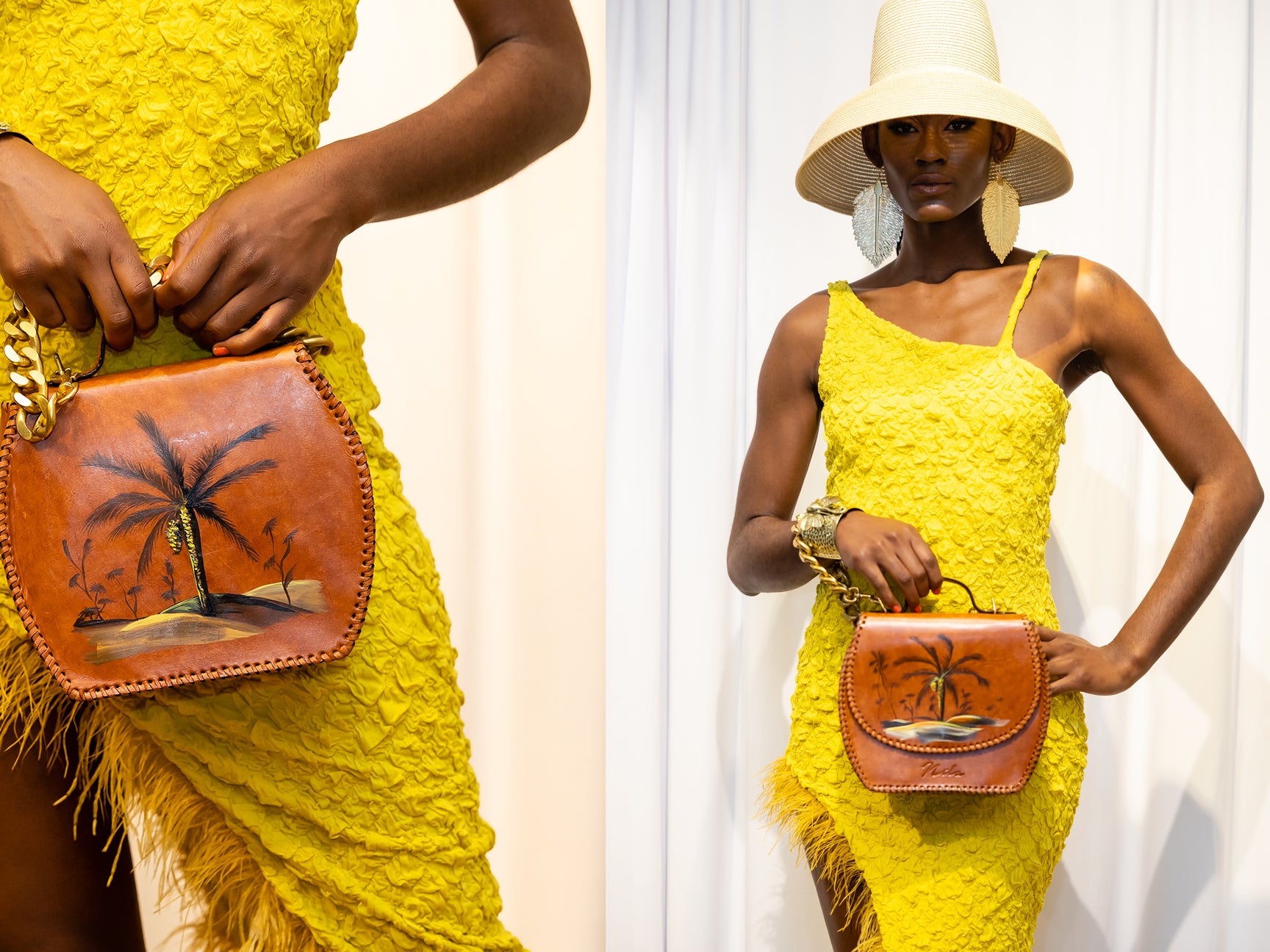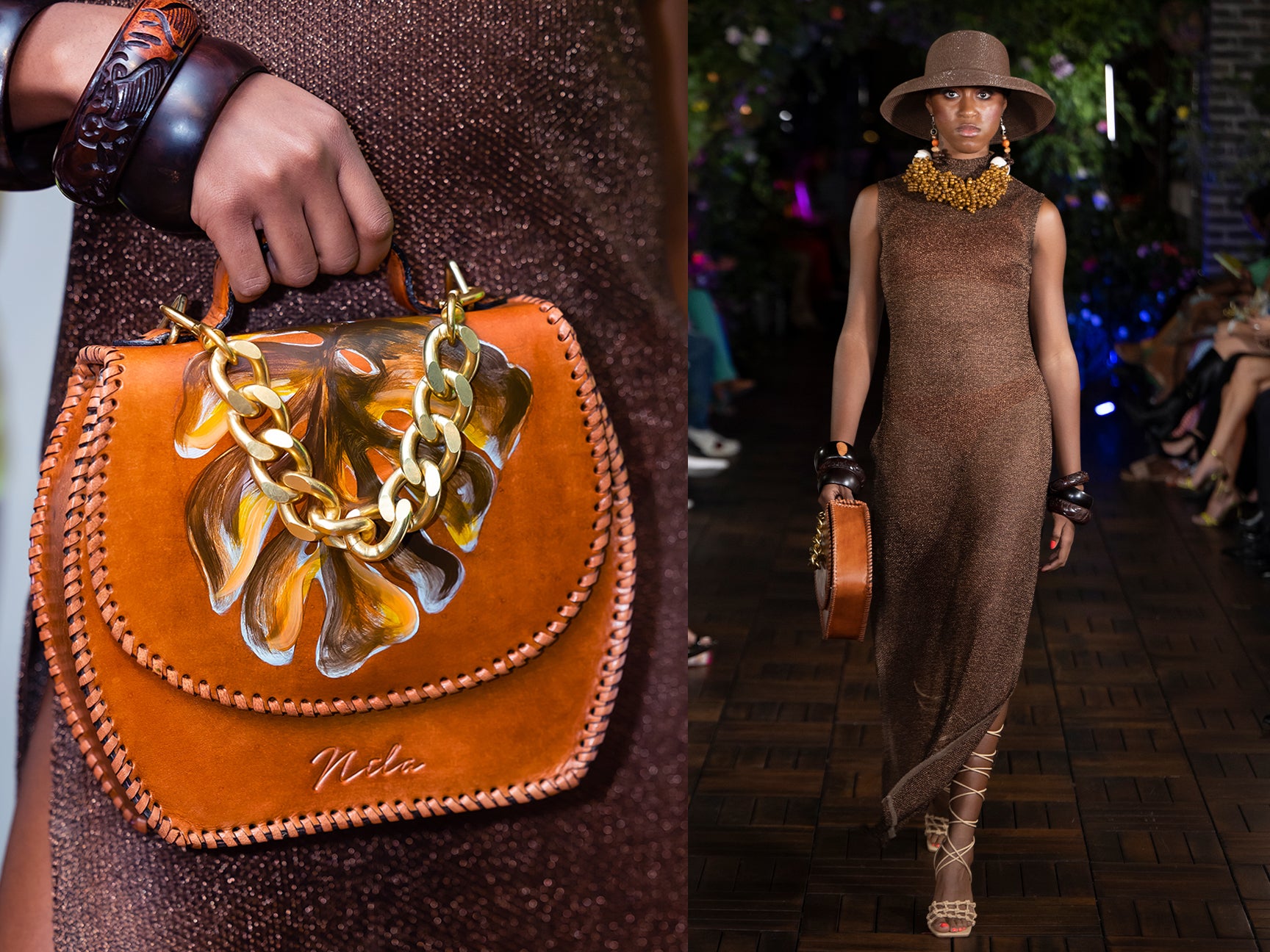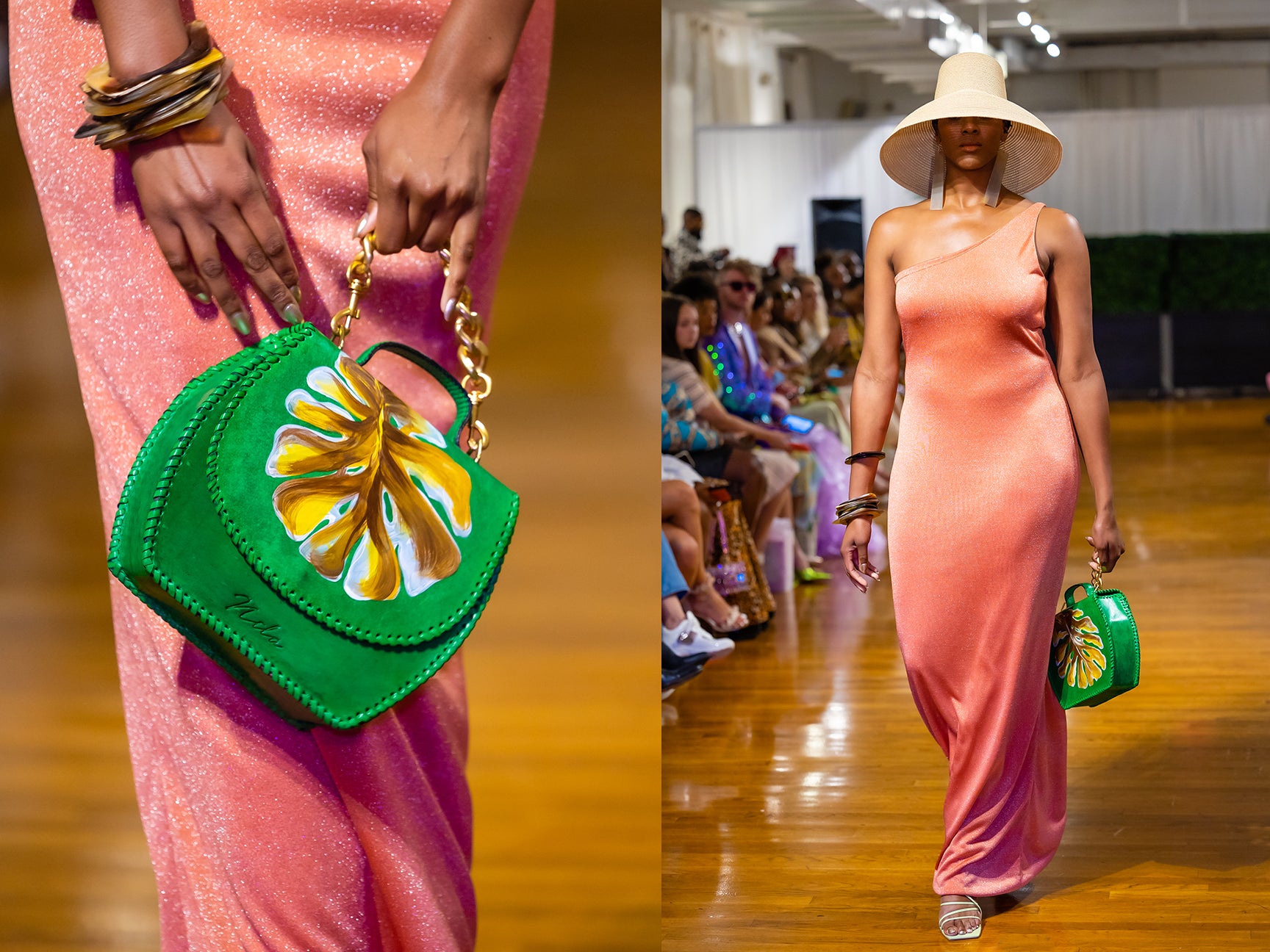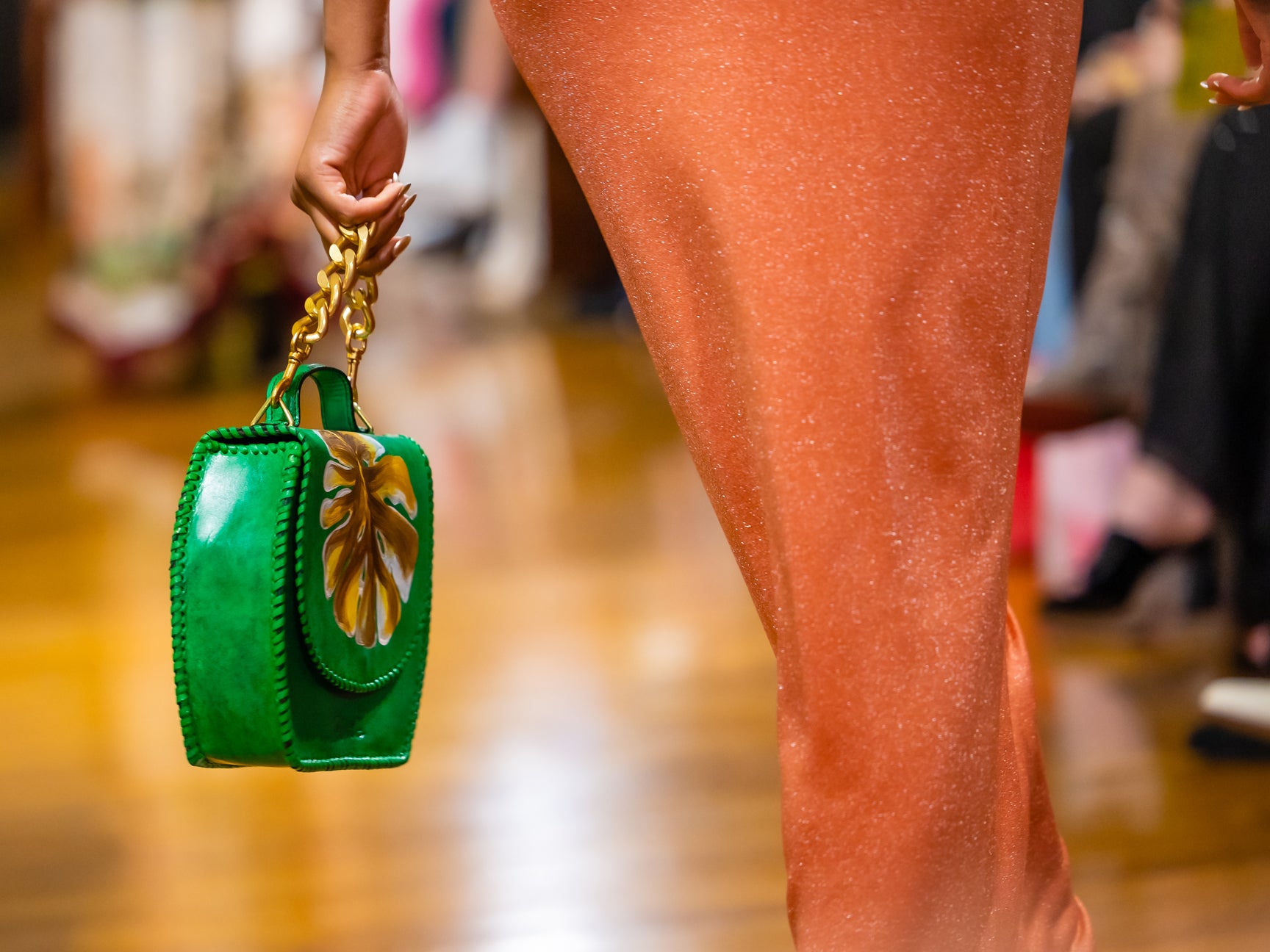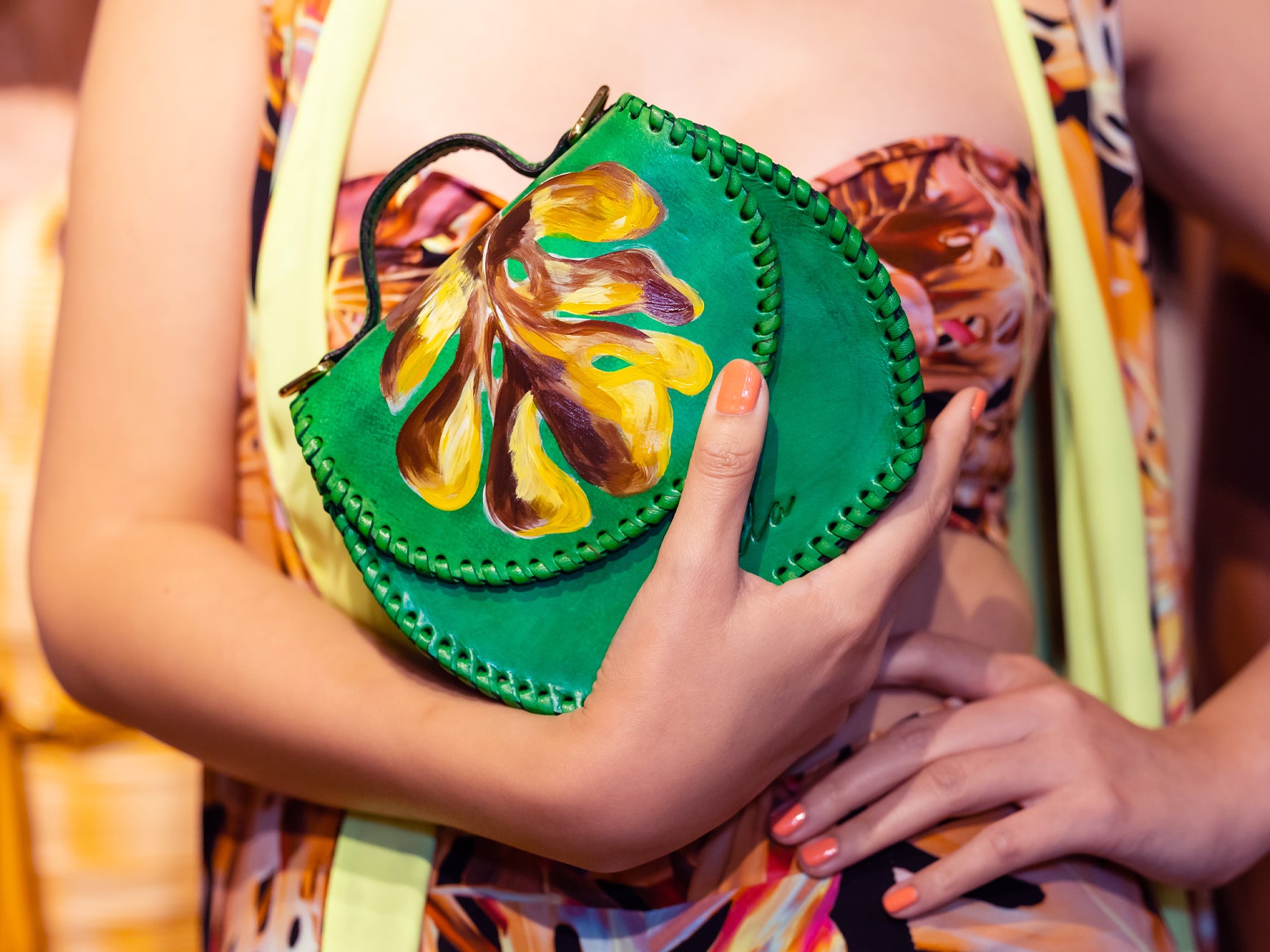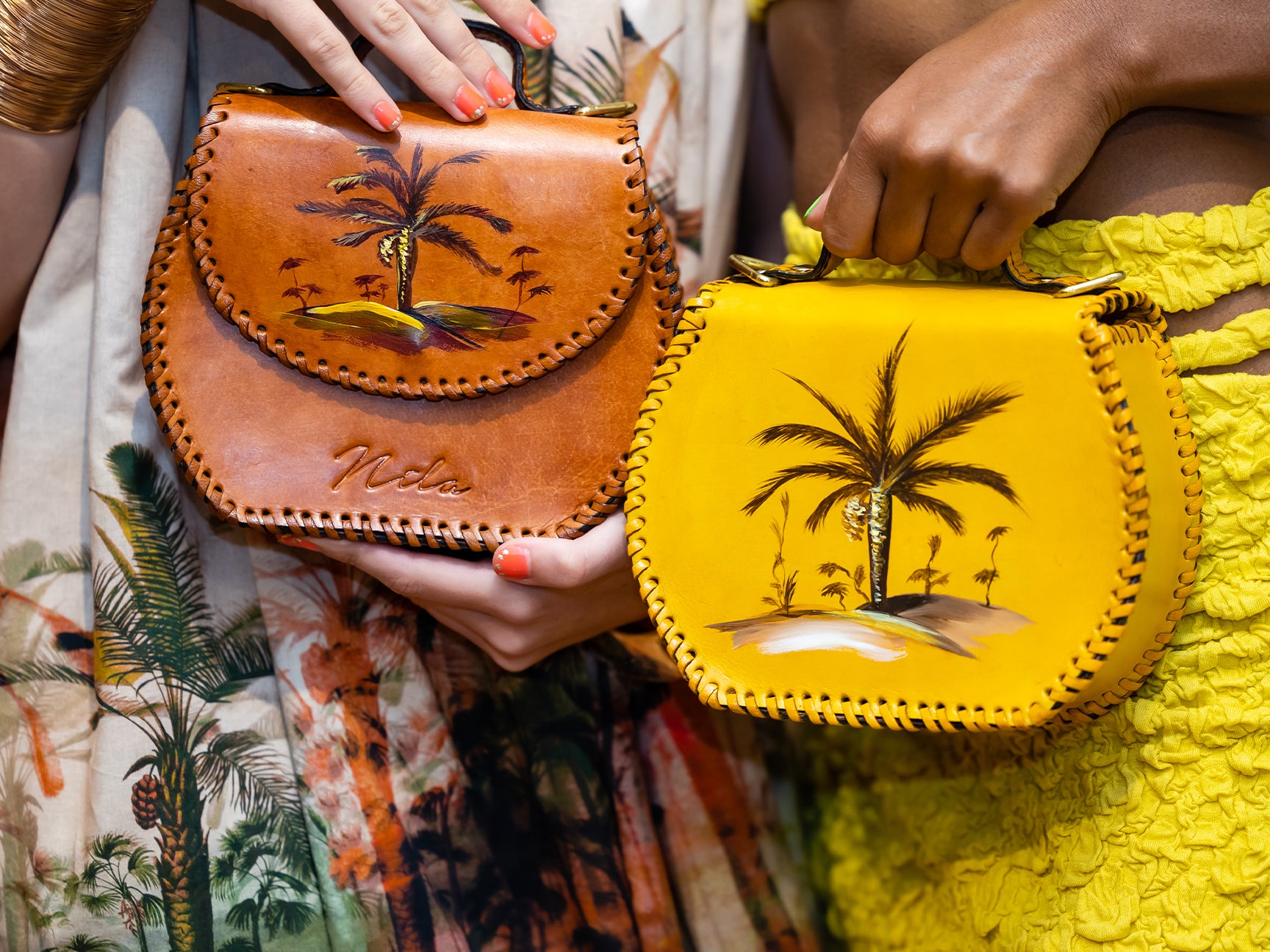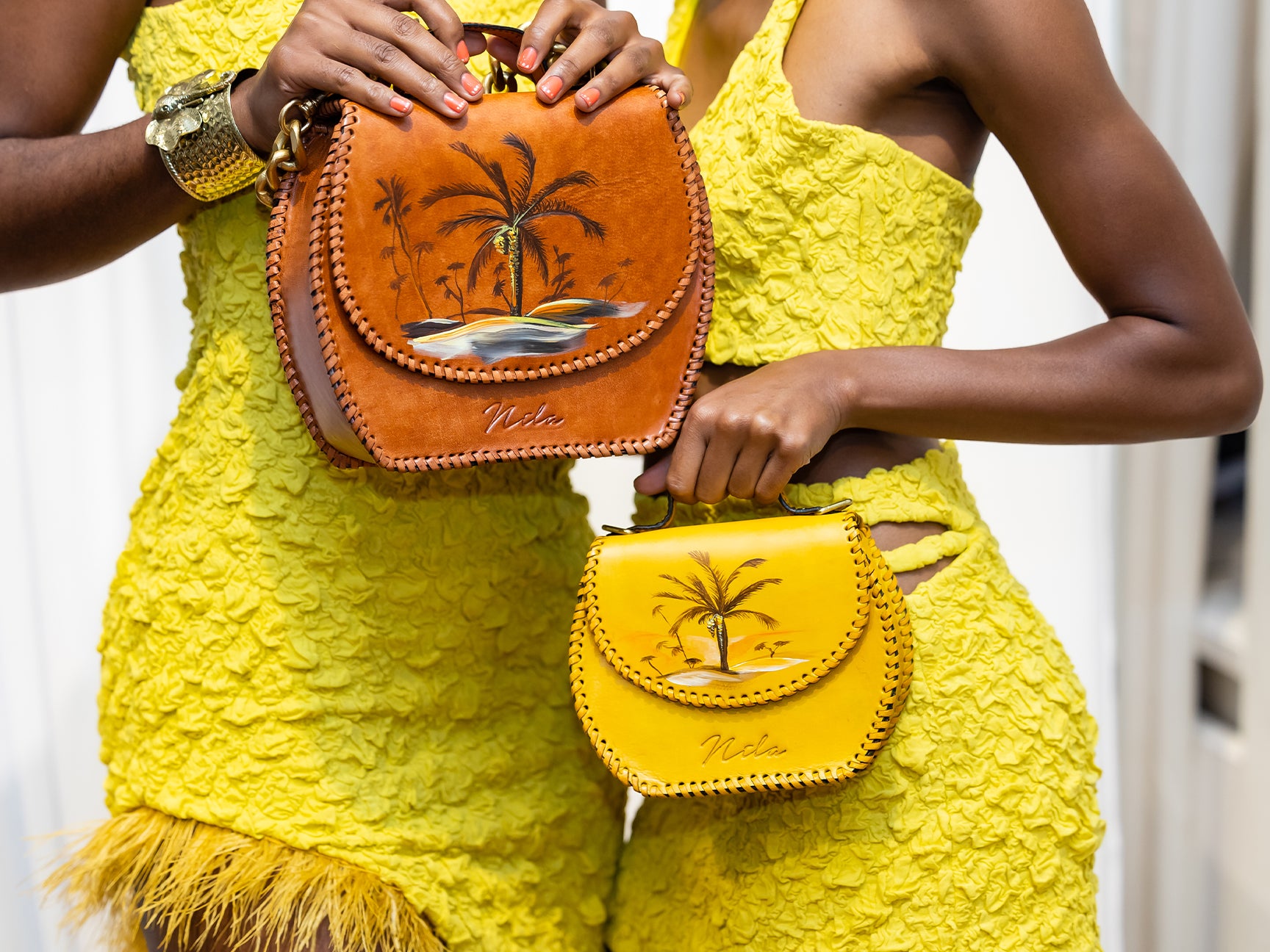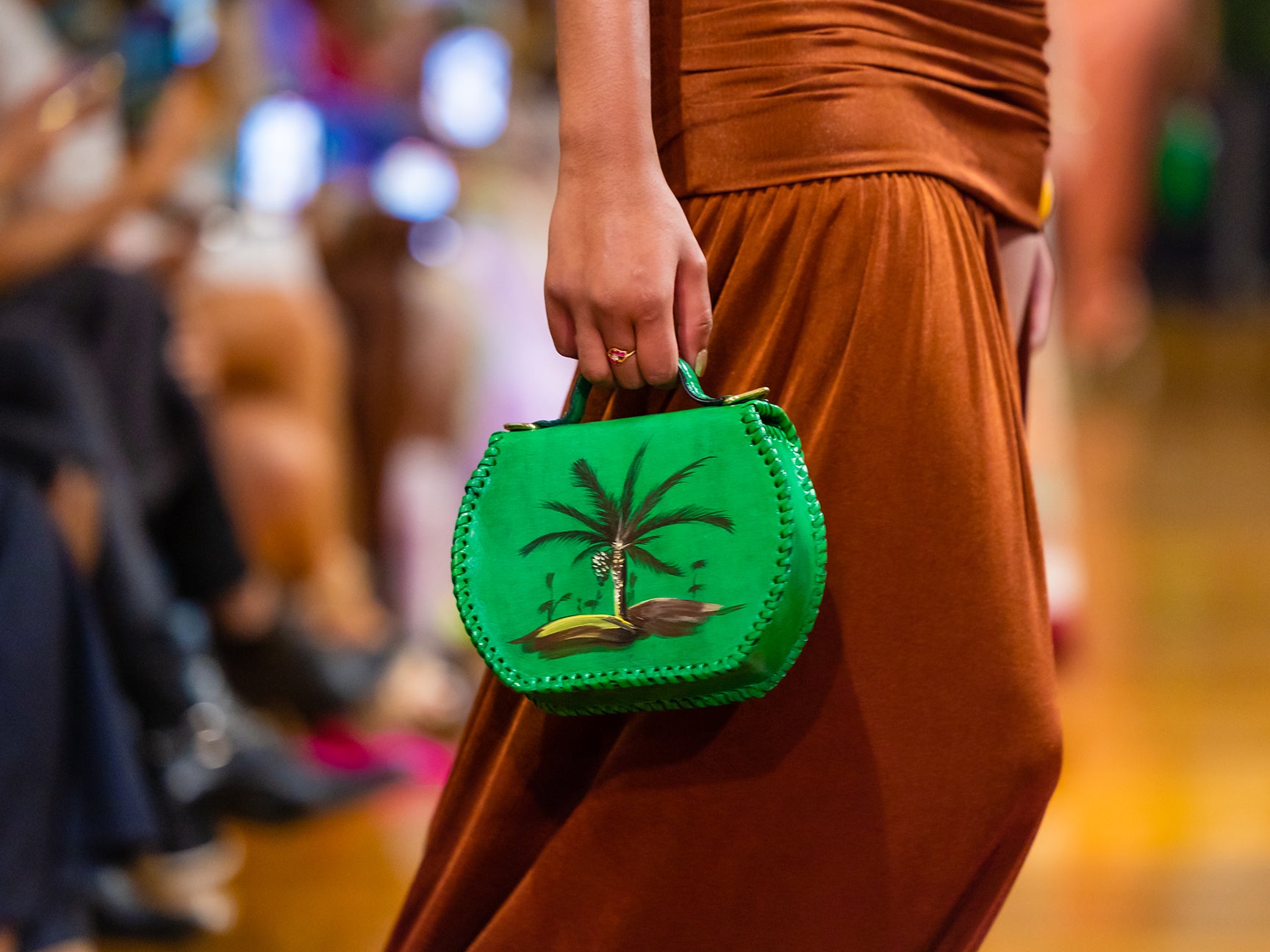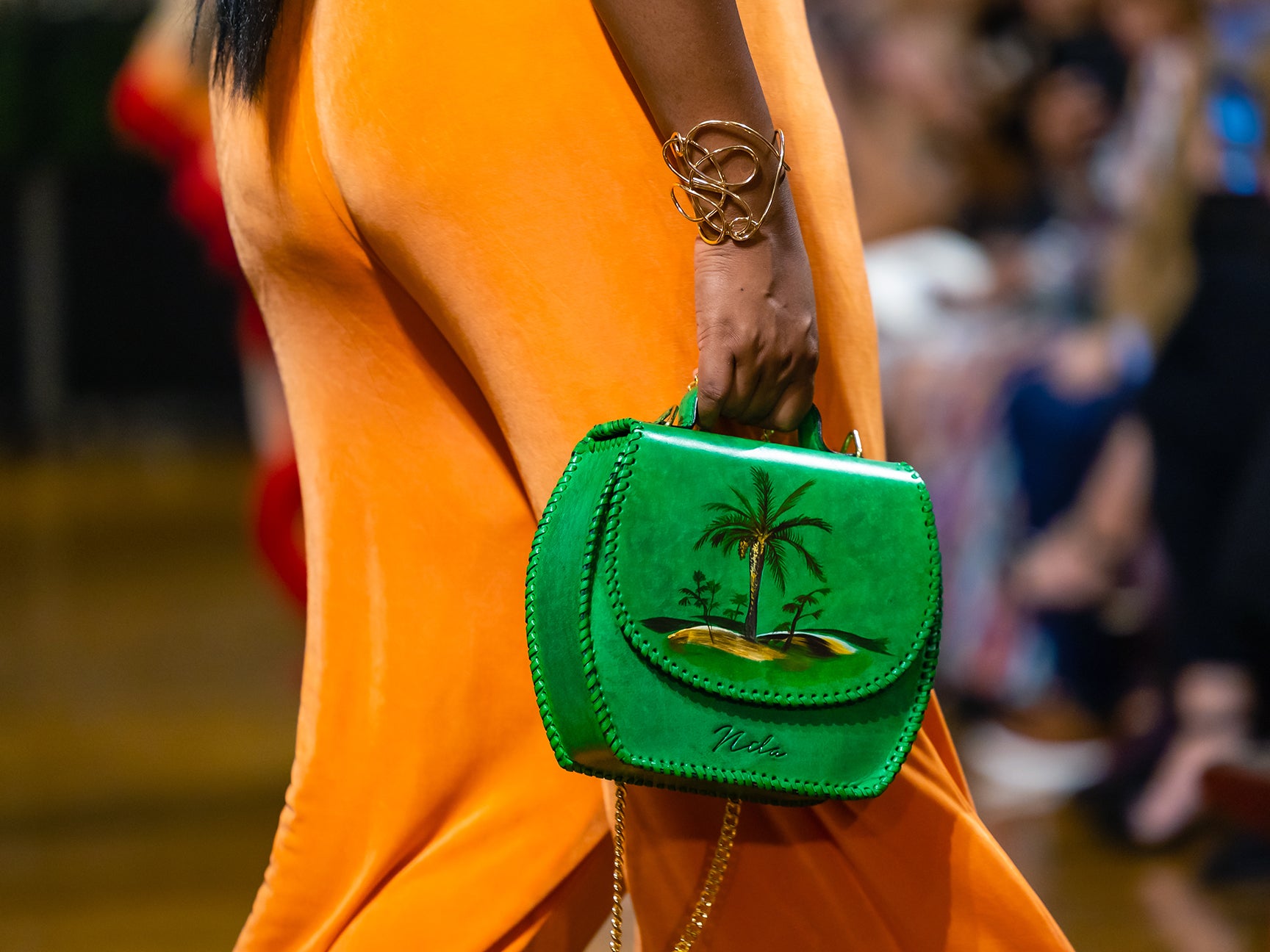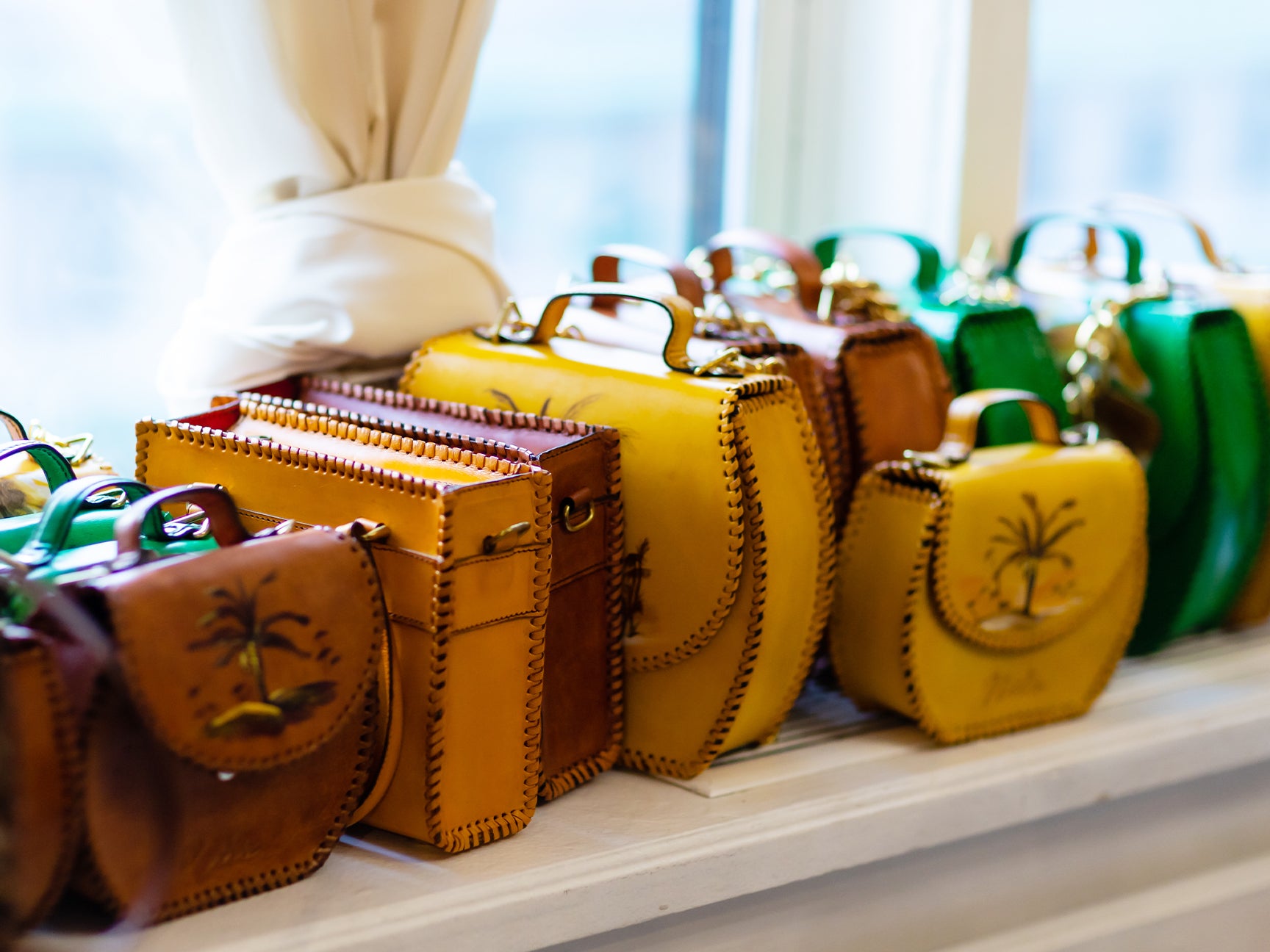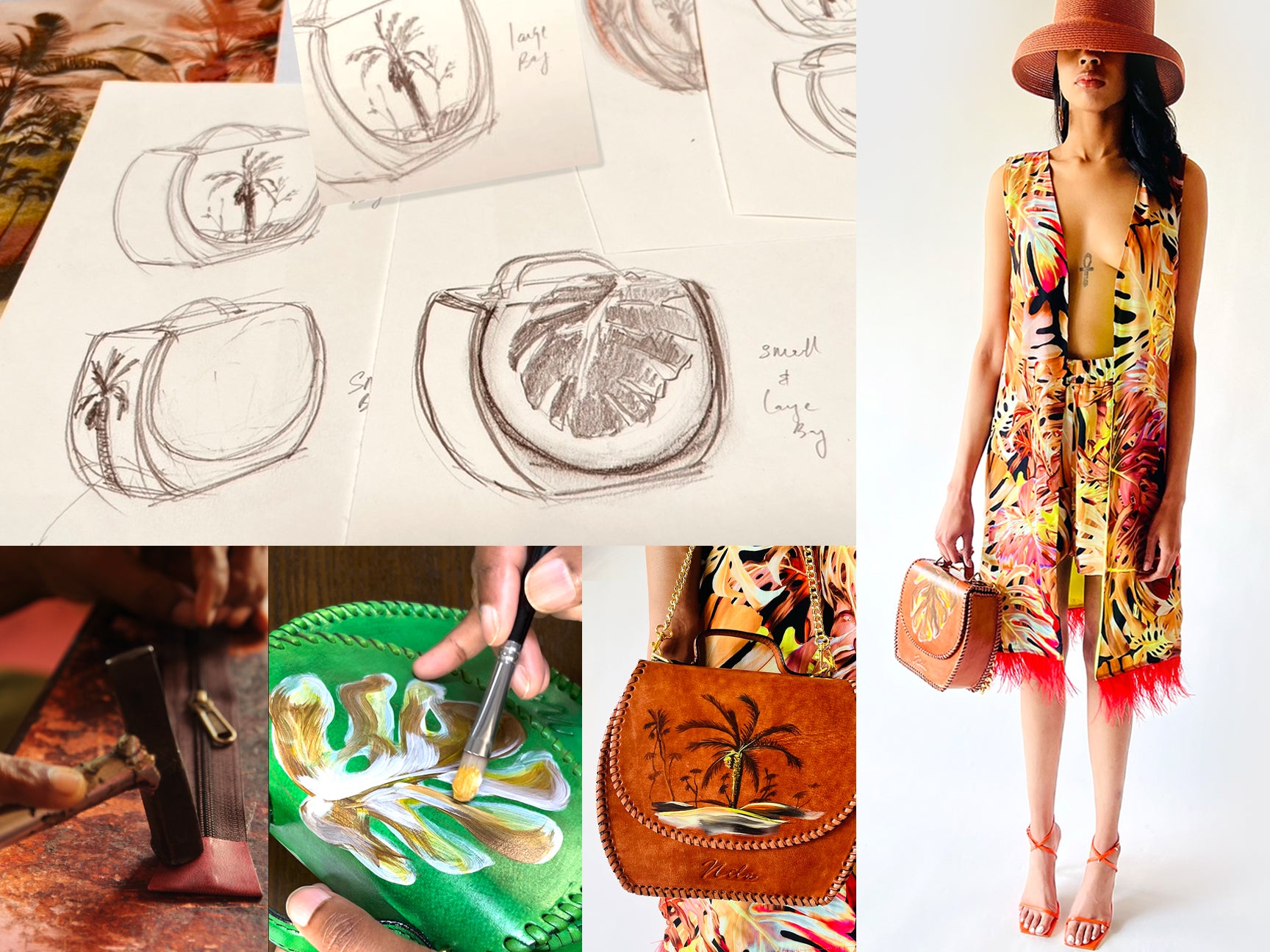 This exclusive special edition of the Palmiers bags is from the Paradis Palmiers Collection S/S '23, showcased at New York Fashion Week. The collection draws inspiration from the romance of tropical travels and features hand-painted details of palm trees and the beloved monstera leaf motifs. It is an ideal collector's piece, showcasing exquisite craftsmanship and capturing the essence of wanderlust with its vibrant, nature-inspired design.

Product details:
Monogrammed bag with hand-painted tropical motifs on the front and back.
Features a handy leather handle for easy carrying.
Comes with a detachable crossbody handle for versatile styling options.
Includes a chunky chain for a dressier look.
Showcases our signature whipstitch artistry.
Small bags have one zipper pocket for change.
Larger bags have one zipper pocket and a phone compartment.
Lined with organic block print fabric for an authentic handmade touch. 
This bag is not just limited, it's exclusive. Only 12 pieces have been made. It's a collection so rare, that only one piece exists in each size and color.

Product Dimensions: 
Small: 6.5H x 8W x 2.75D
Large: 8.5H x 10W x 3.5D

All product dimensions are in Inches (Height x Width x Depth)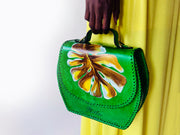 Nila Palmiers Bag