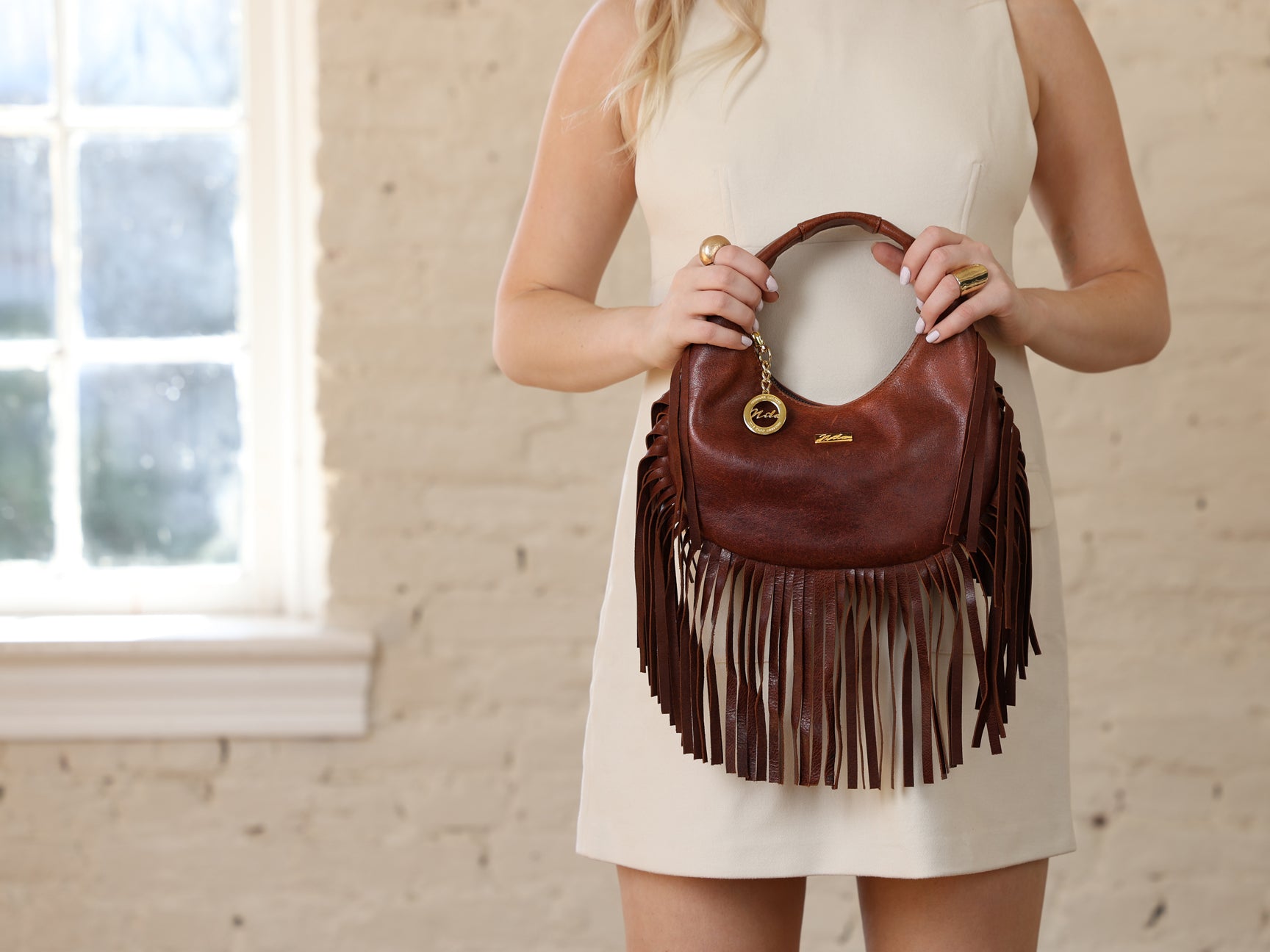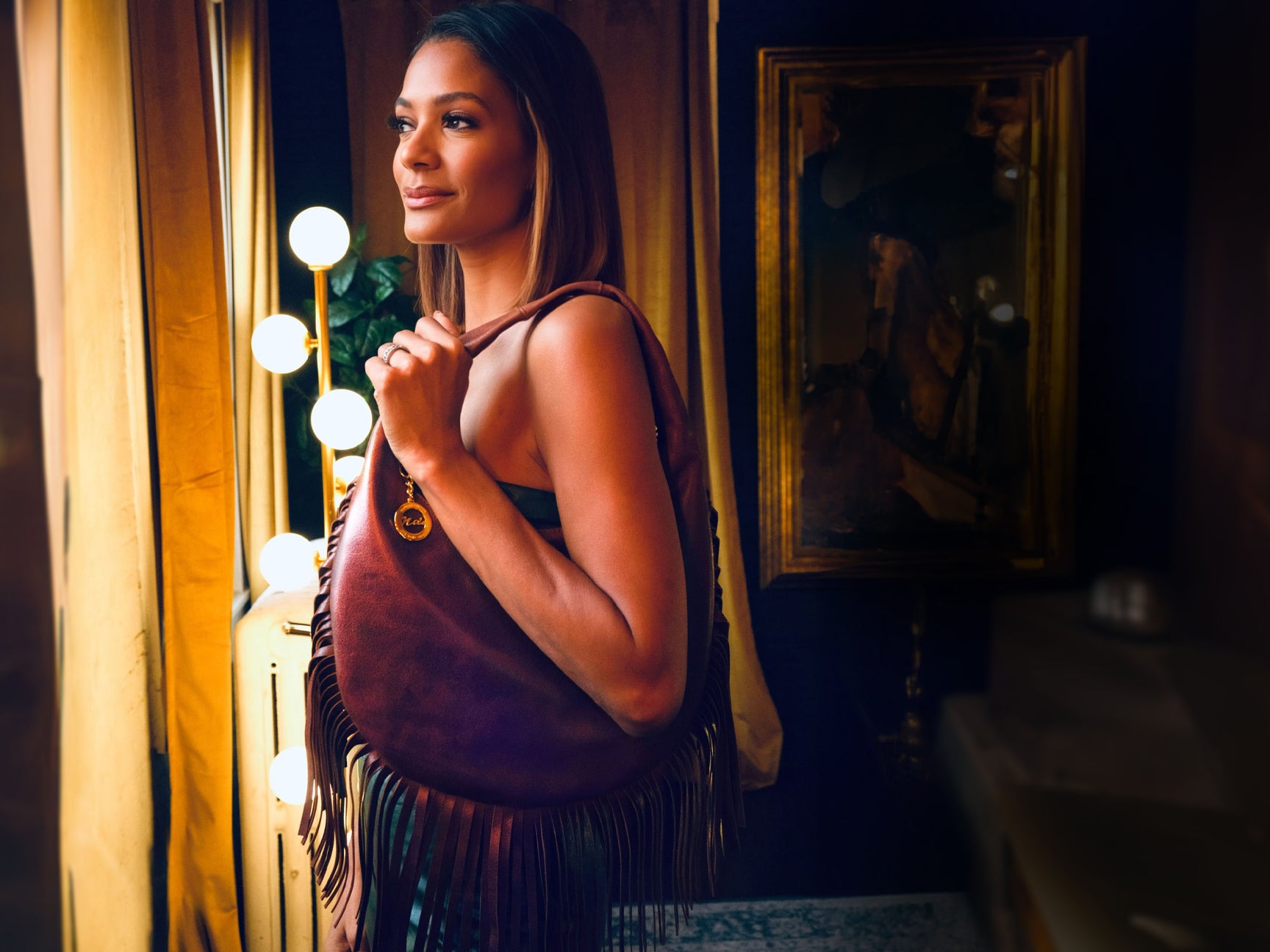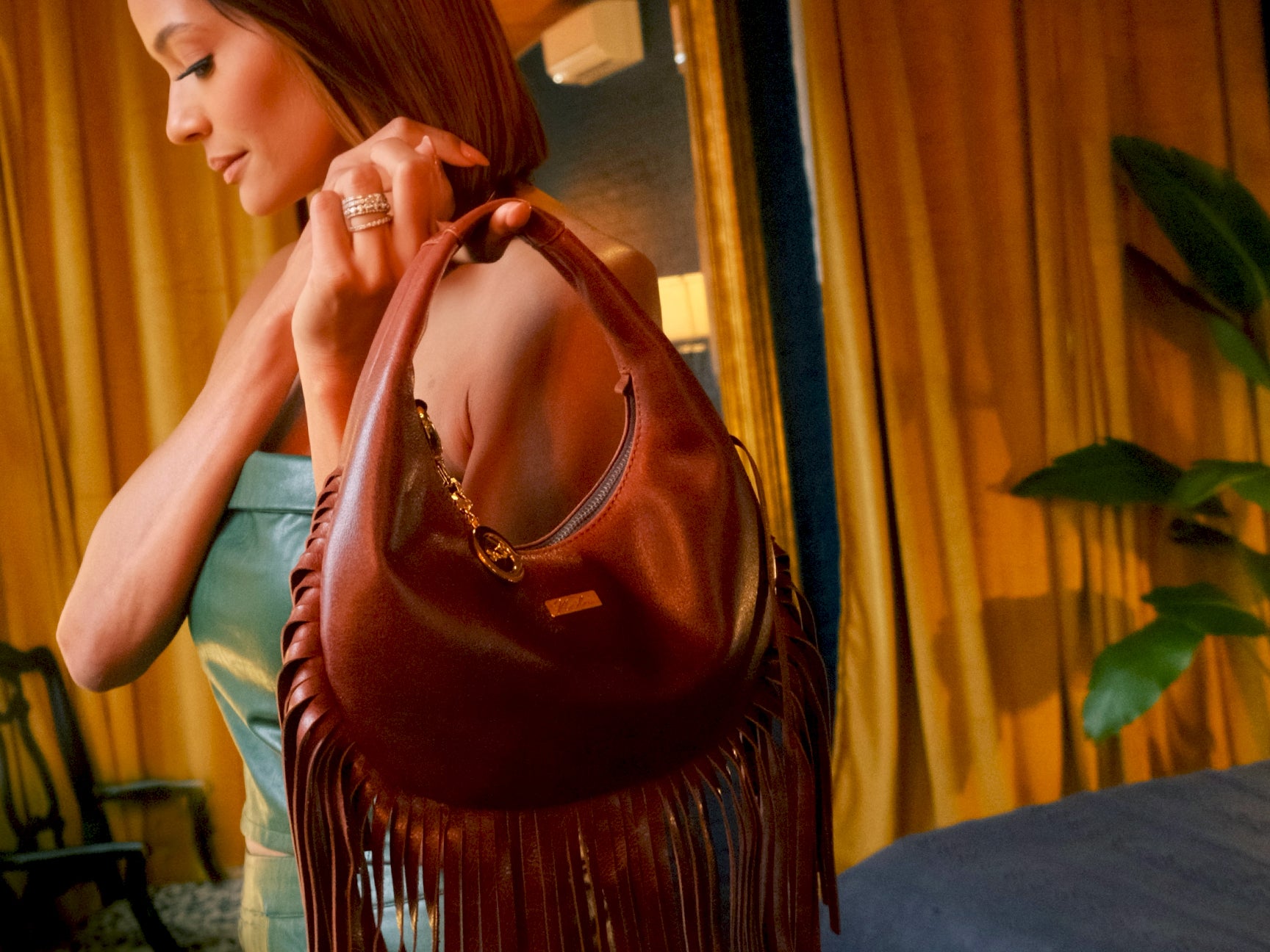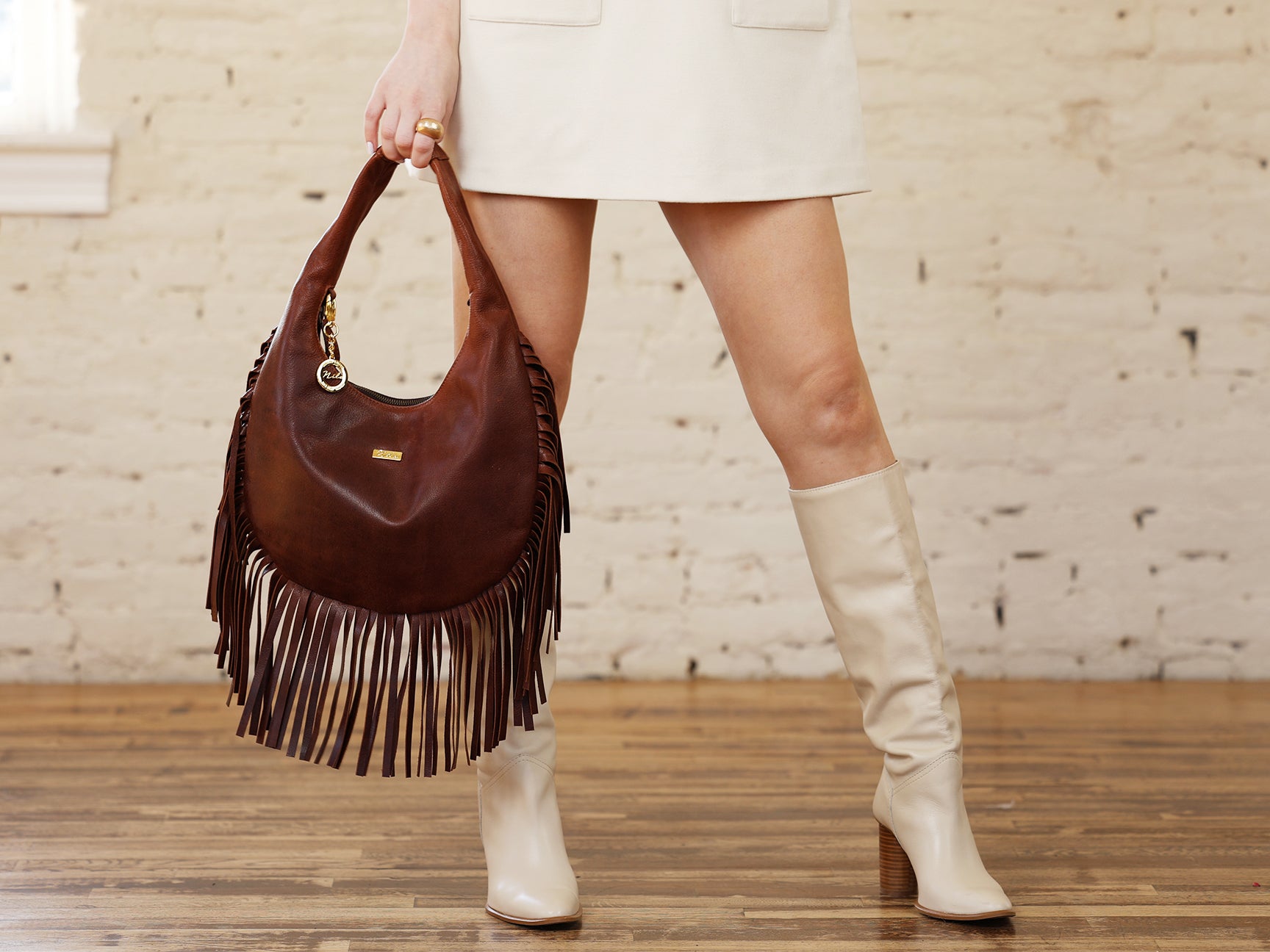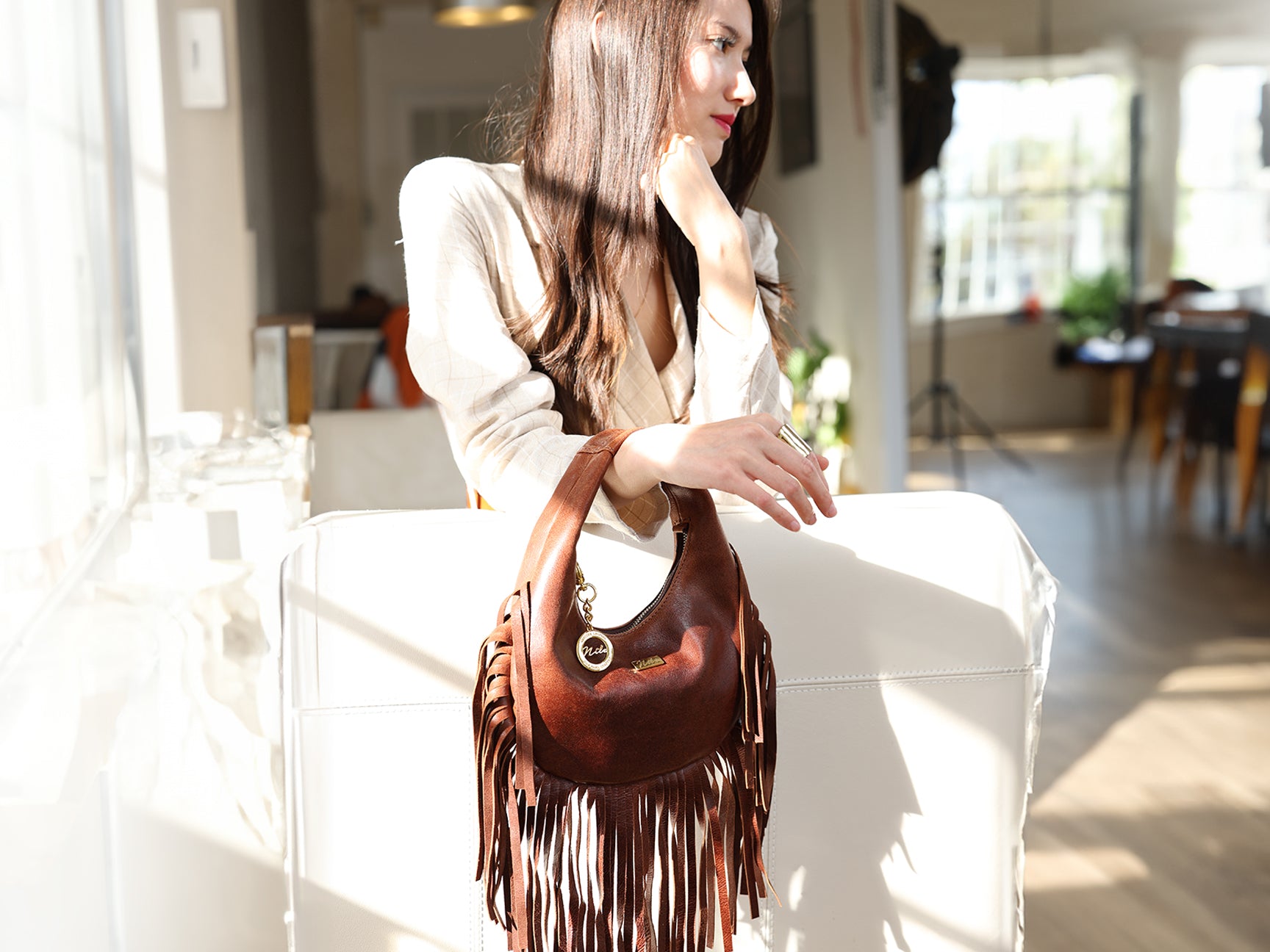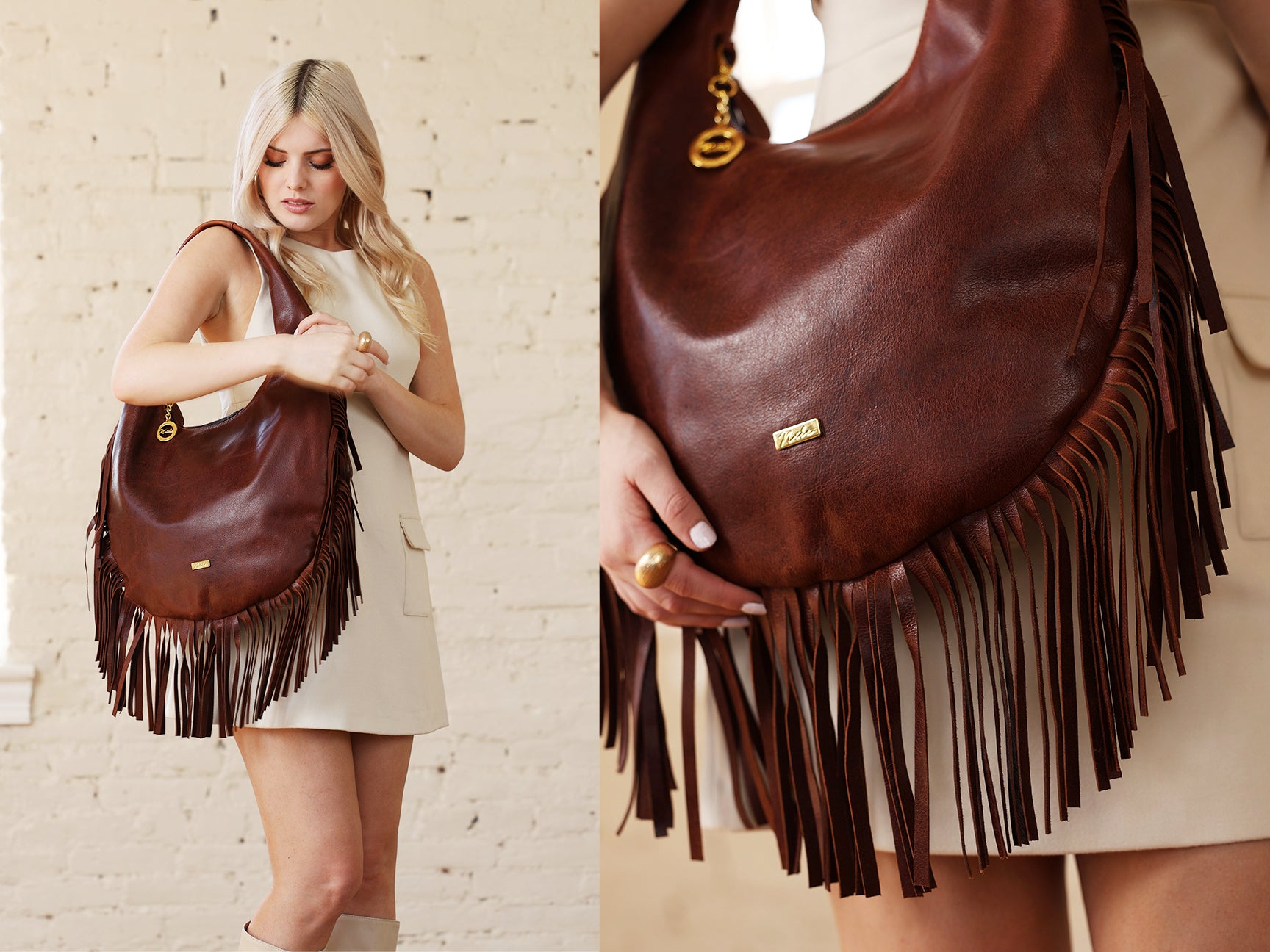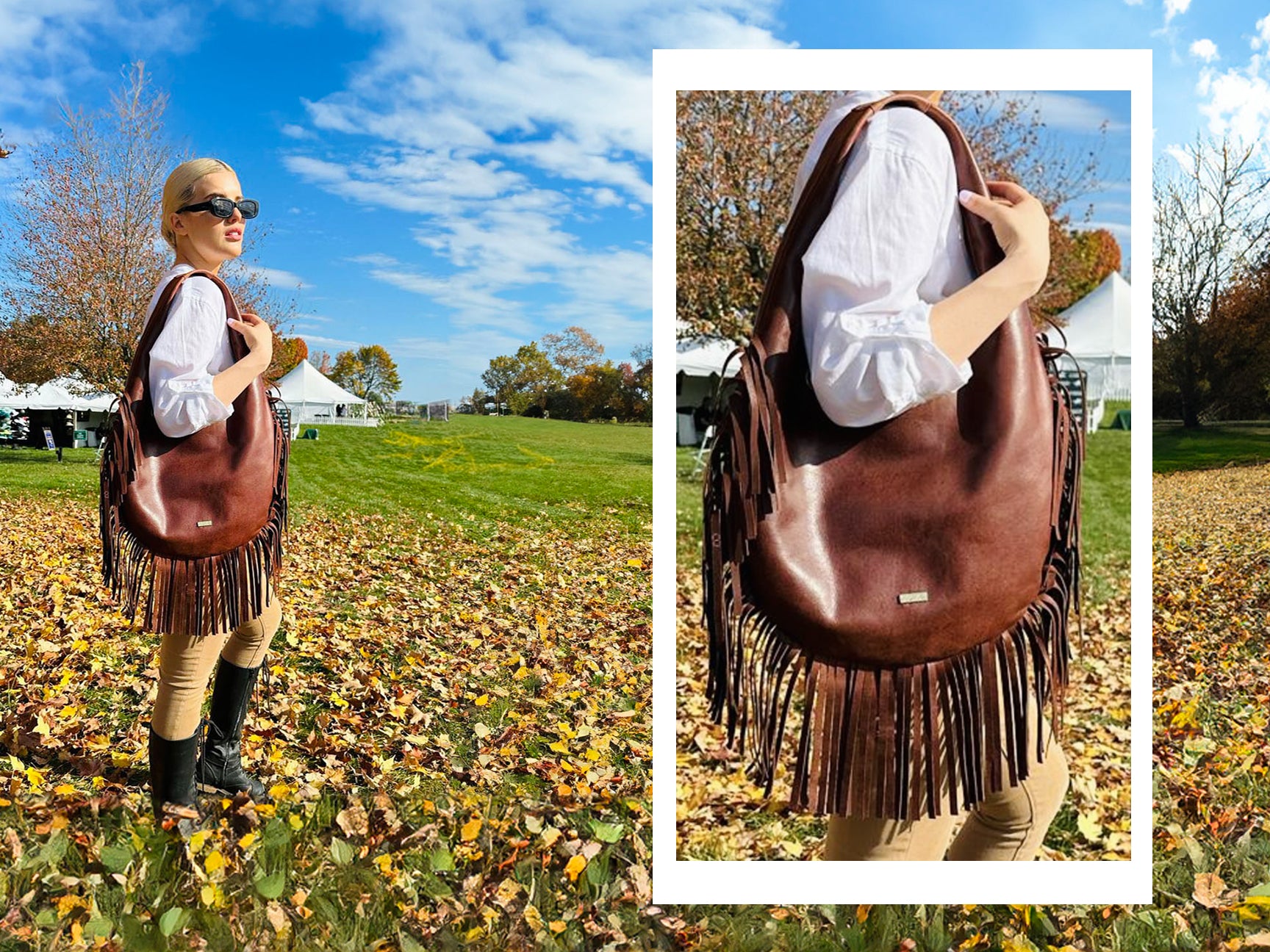 The Luna Fringe Bag is made from authentic, soft tan leather that exudes a mix of laid-back elegance and rustic charm. It comes in three distinct sizes tailored for different purposes: the 'Hobo' for a standout, oversized look; the 'Vanity' for a mid-sized, versatile choice; and the 'Mini' for carrying essentials like your phone, keys, and selected cosmetics. Every bag showcases the free-flowing fringe design, capturing a blend of boho and western vibes, making it an essential accessory for all seasons. The bags, with their naturally distressed finish and our unique monogram metal badge, serve both as a practical accessory and an enduring fashion statement. They cater to those who appreciate timeless design and versatility.
 Features:
Made of 100% genuine leather
Single zipper closure
High-quality brown polyester interior
Inside zip pocket for tiny items
Spacious interior
Comes with a protective dust bag
Made in India
Product Dimensions:
Hobo: 16"L + 5" (Fringe), 16" W
Vanity: 13"L + 5" (Fringe), 13" W
Mini: 9"L + 5" (Fringe), 9" W
Note: Nila Bags are 100% handmade and crafted from 100% genuine leather. The allure lies in the bag's natural progression, gracefully distressing and adapting to the nuances of your journey. Each encounter enriches its character, making it an enduring testament to timeless elegance. Cherish your Nila Bag for years to come.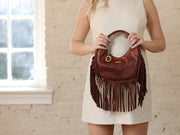 Luna Fringe Bag